Airport Looks & Luggage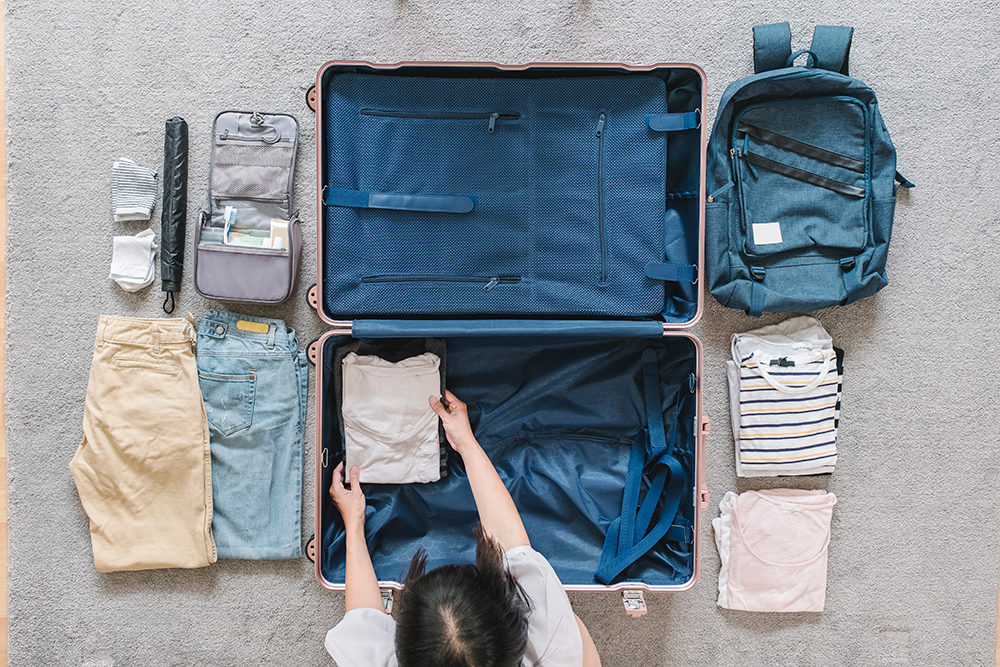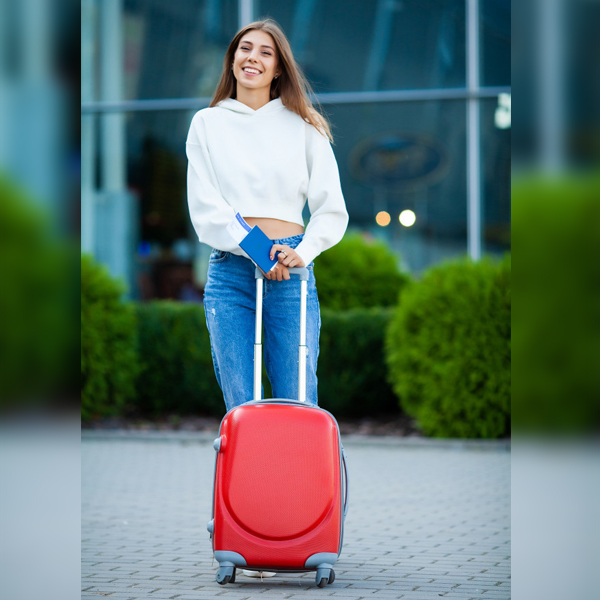 Long lounge hours, departure gate queues, transit walkathons and cramped flight seats? There's a style code for that. Athleisure, smart casuals or business wear, stay comfy-chic. Loosen up, kill the fashion pressure. Make it a cakewalk , not a catwalk. Keep it simple and personal.
List up before you assemble a weather-appropriate, capsule wardrobe with mix-n-match options. Long trip sorted. But no skimping on essentials like wind jackets, walking shoes and outdoor gear.
Taking a flight with a long layover? Slip in an extra change, even two…in case of dreaded luggage delays. An extra pair of shoes, a light hoodie, no-show footsies, toiletries, medicines, grooming pouch, electronics, headphones, chargers. Check. COVID kit. Double check.
Definitely dark-shaded luggage. It survives belt trauma better. Bright ribbon to save time identifying common colours. Cute and compact handbag for arm-candy. Helps to store and easily access mini travel accessories . Also resists pre-holiday weight resulting from tempting strolls into airport retail stores.